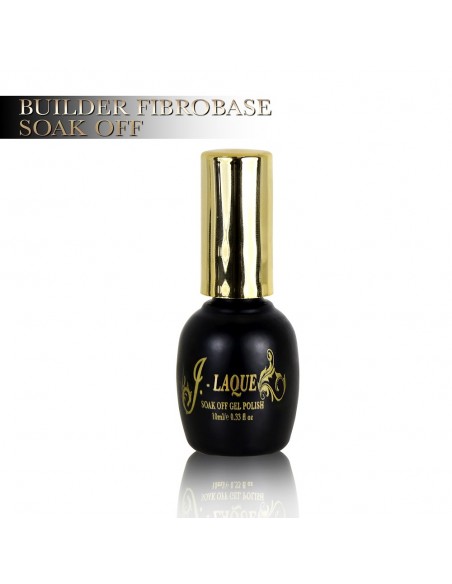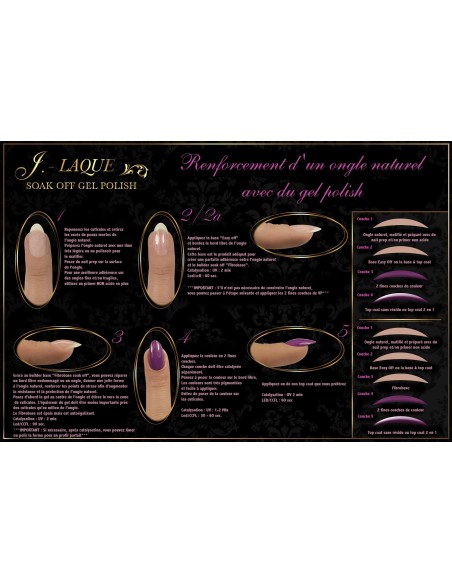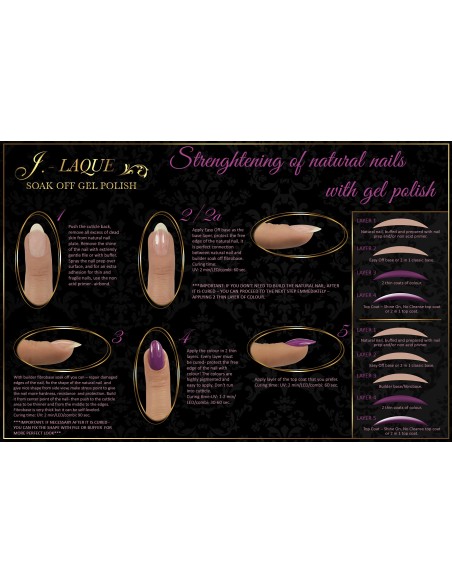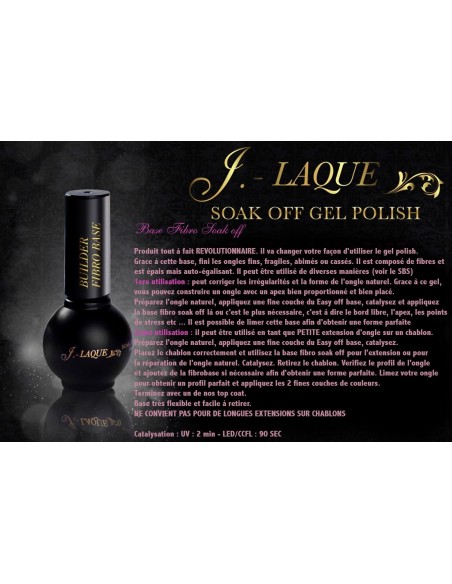 Builder Fibrobase Soak Off Clear 10ML
Last items in stock
Tax included
Builder Fibrobase Soak Off Clear 10ML
100% secure payments
FIBRO SOAK OFF BASE BUILDER - 10 ml - please read the instructions !
Builder soak off base with fiber strands !
Exceptionally thick builder soak off base with visible "fiber" inside but still self leveling.
A revolutionary product with soak off system - no more fragile and thin nails, damaged nails, badly shaped or broken natural nail !
It can be used on many different ways : (please see the picture instructions)
*** 1st **** AS "BUILDER 'with which you can correct irregularities of the nail and natural nail shape - You can build nicer nail with apex. First prepare the natural nail and apply a thin layer of EASY OFF BASE, cure, you can add, after base, fibrobase where you need most : the edges, point of stress, etc ... It can be used in thin layer, you can file it if necessary in order to achieve perfect look of natural nail. Be careful to close ALWAYS edges.
**** 2. **** As MINIMUM EXTENSION of broken nails on paper form. Apply a thin layer of EASY OFF BASE after preparation of nail, cure. Place the paper form under the nail and start to use FIBROBASE as builder to fix the broken part or add minimal lenght of the nail, cure. After removing the paper form - LOOK the nail from profile and add more fibrobase if necessary to achieve the perfect nail shape. File off all the excess and shape the nail. Continue with the desired color in 2 layers and top shine.
Drying Time : UV = 2 min, LED / COMBY = 90 Sec !
HIGHLY FLEXIBLE AND EASY REMOVING BASE ! NOT SUITABLE FOR EXTRA LONG NAILS ON PAPER FORMS !
Customers who bought this product also bought: