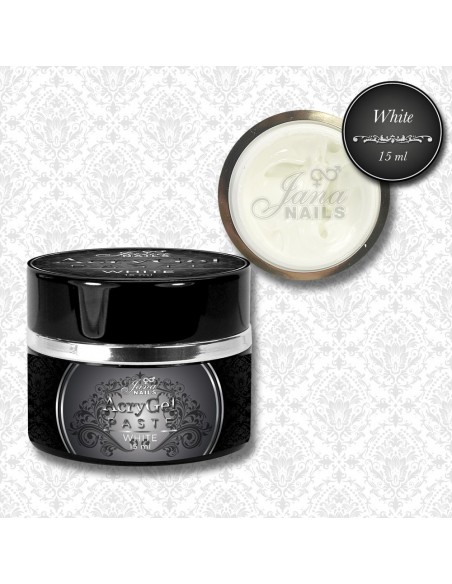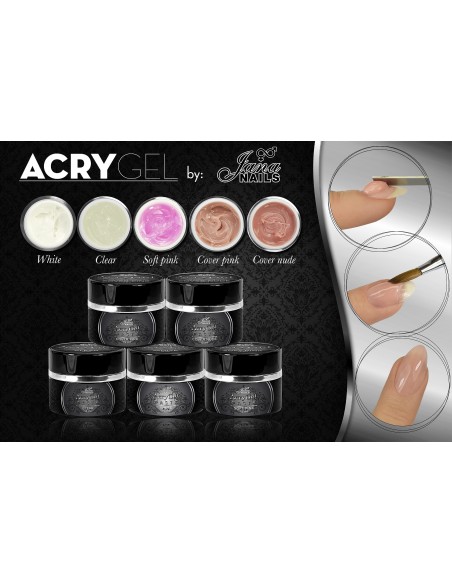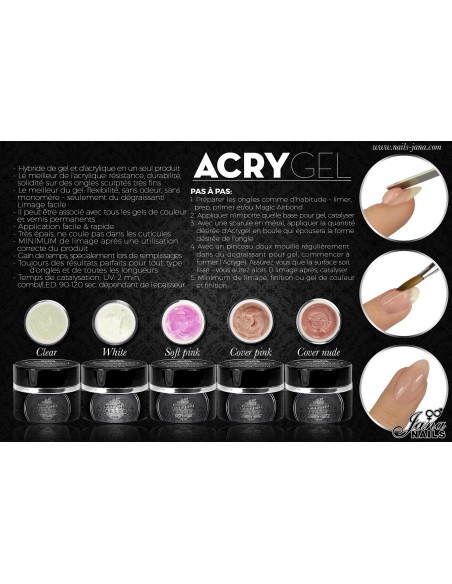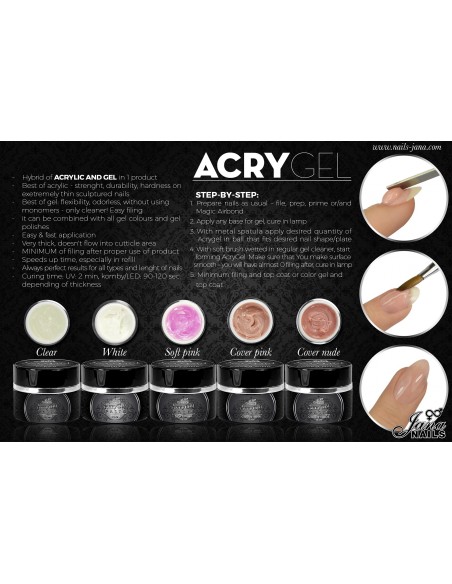 AcryGel White 15ML
Last items in stock
Tax included
100% secure payments
AcryGel : hybrid of acrylic and gel in one product
Best of acrylic : strenght, durability, hardness on extremely thin sculptured nails
Best of gel : flexibility, odorless, without using monomers /  only regular cleaner !  /, Easy filing
It can be combined with all color gels and gel polishes
Easy & fast application
Very thick, does not flow into cuticle area
MINIMUM of filing after good use of product
Speeds up time, on refill especially
Always perfect results for all types and length of nails
UV curing time : 2 min, Komby lamp : 90-120 sec, depending of thickness
Step by step :
1. Prepare nails as usual - file, prep, prime or / and Magic Airbond
2. Apply base for any gel
3. With metal spatula, apply desired quantity of Acrygel ball that fits in desired shape nail / plate
4. With soft brush which you make it wet in regular gel cleaner, start forming AcryGel, make sure that You make surface smooth - you will have almost 0 after filing, girls and lamp
5. Minimum filing and top coat (or color gel and top coat)
6. In the case of drawing french, use cover nude or pinAk, file it and draw french smile line with Bella or Renesmee (thin white french gel), top coat
7. In case of doing "reverse" french, use it as usually, Acrygel cover - make "wall", file it, apply white french AcryGel or combine it with any other color gel (in that case and close it with clear).
Customers who bought this product also bought: